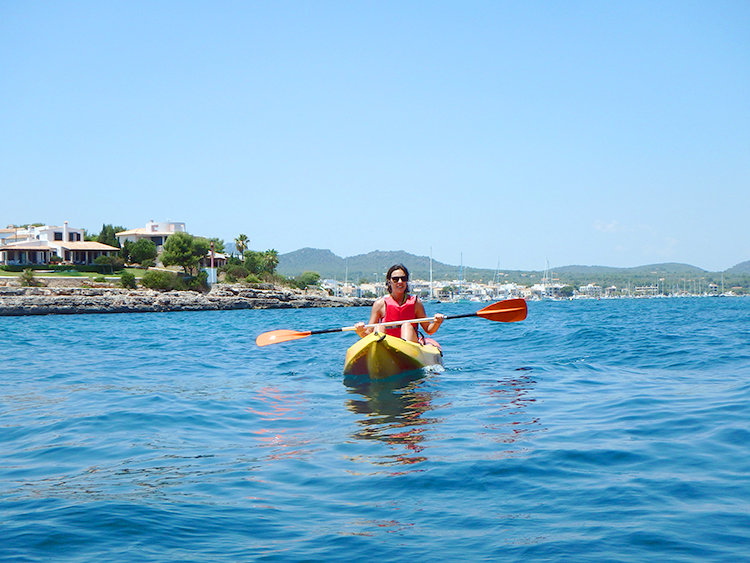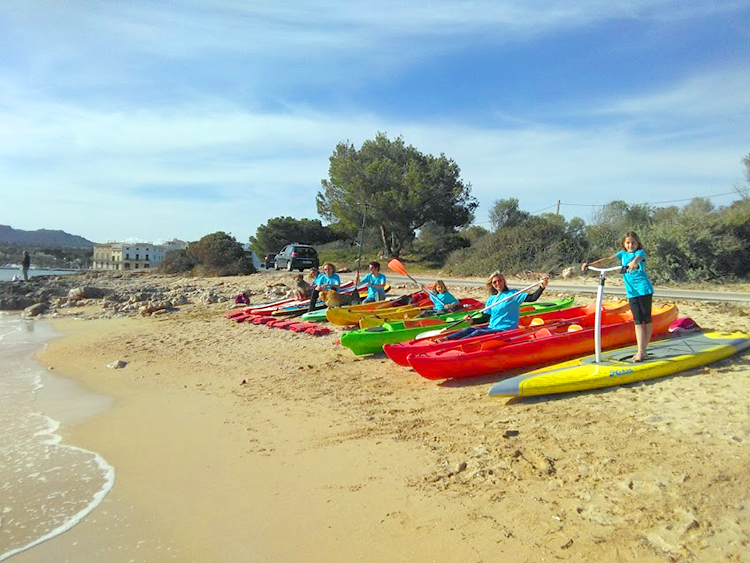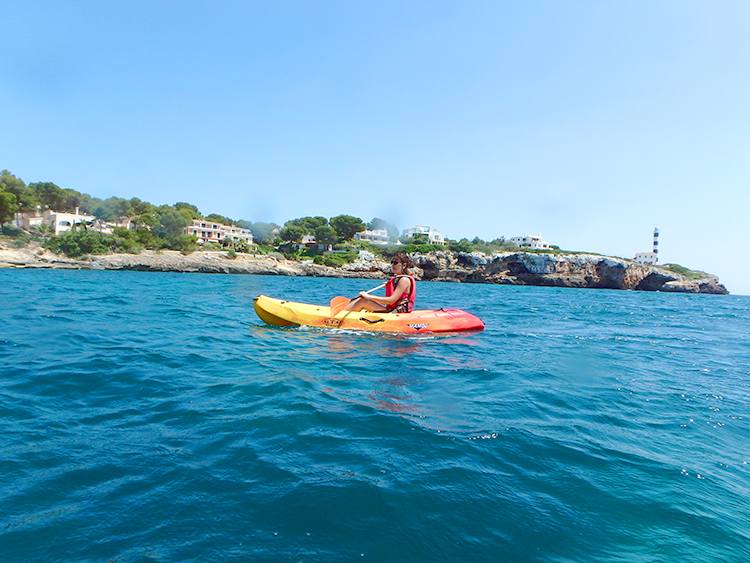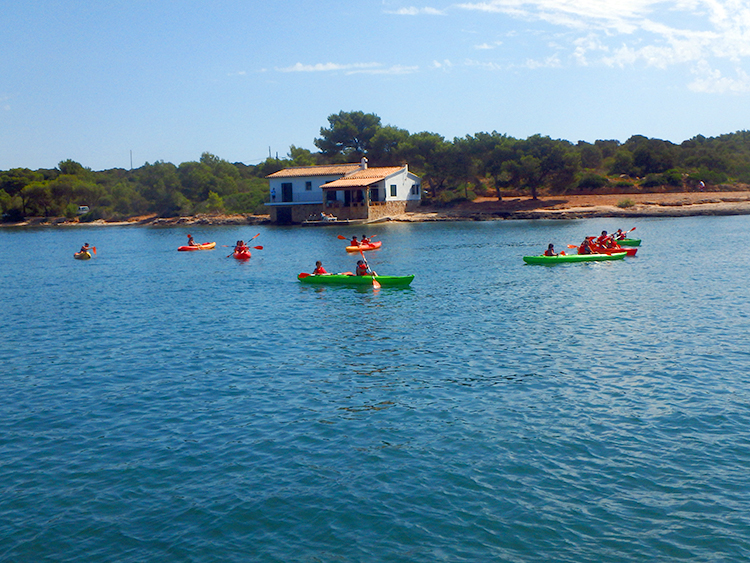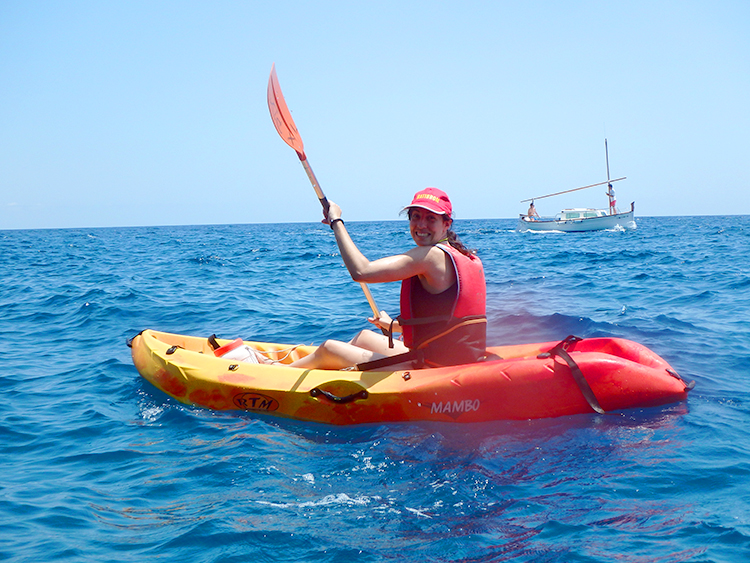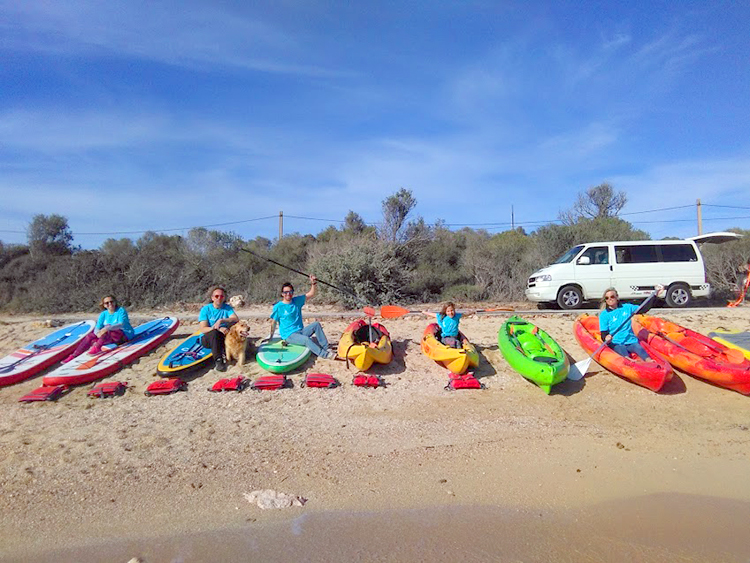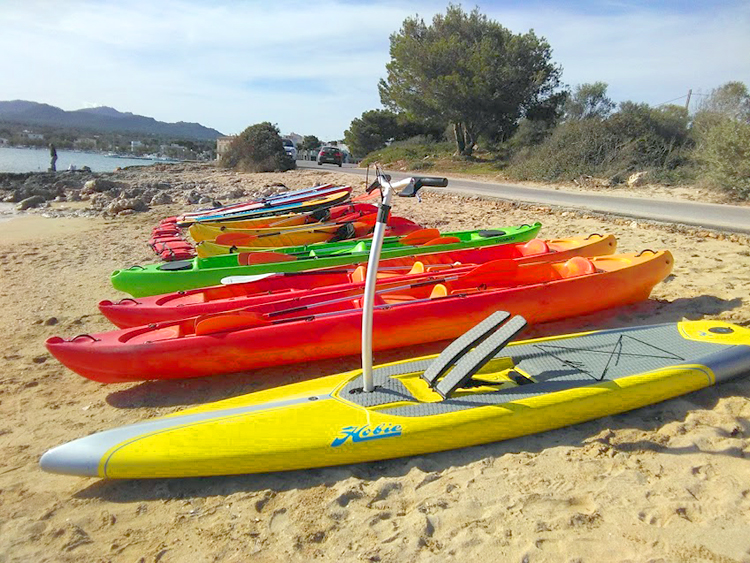 A fun and relaxed way to discover the beautiful eastern coastline of Mallorca and it's crystal clear waters, exploring the nooks and crannies only accessible by sea.
Easy to learn and fun for all the family.
Activity development:
Pick-up of the group from their accommodation, if required.
Reception and welcome at the centre by the monitor. Introductions.
A brief explanation on how to manoeuvre on a kayak or stand-up paddle, the route and rules.
Hand out of life vests.
Start and practice of the activity:
It is a nice excursion that will take place within the shelter of the port's bay for initiation groups, yet, if the group has a more advanced level, the destinations would be to Sa Cova Gran, Cala Petita or other guided routes to coves in the area, always depending on the sea conditions. The group will always be accompanied by one of our monitors and a support vessel, we guarantee you'll have great fun!.
Return to port and end of the activity.
Duration: 2hrs