Adventure "the pirate cave"
An exciting and memorable trip!!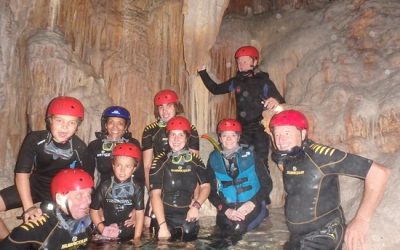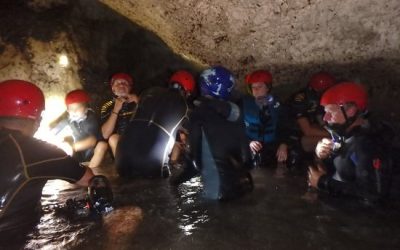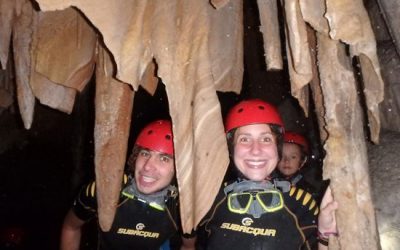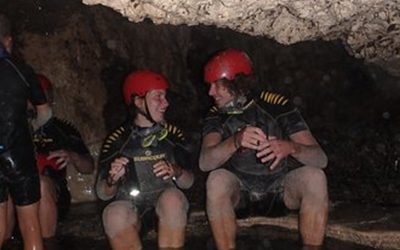 An adventure for all the family or friends, an amazing thrill in a hidden cave with stunning formations, beautiful coastline views, a unique experience you'll never forget!
( Waterproof camera recommended )
Activity development:
Pick-up of the group from their accommodation, if required.
Reception and welcome at the centre by the monitor. Introductions.
A brief explanation of how to operate the equipment, the route and rules.
Hand out of equipment: wet-suit, helmet and flashlight.
Start and practice of the activity:
Boat ride to the «Cueva del Pirata», located next to Cala Varques. The route will be along the coastline, enjoying the landscape of virgin coves and the turquoise water alongside the cliffs walls. Once at the location, the group will be equipped and will start the tour to explore inside the cave, always accompanied by a guide. It is a simple cave in which no experience is required, you will swim part of the way and once inside you will go on foot, slide, and climb surrounded by stalagmites and stalactites, and you'll have to get wet again by jumping into the breathtaking freshwater lake, it's all part of the fun! Let your imagination flow on what may have gone on inside the cave hundreds of years ago … You'll be in awe of the formations you see.
Return to port and end of the activity.
Transfer back to accommodation., if required.
Duration: 3hrs + transfers to and from accommodation.
Minimum age: 10 years.
Maximum 10 people.